Hi,
What a week. What a year. I crave for this uncertainty to be over! Love your family and friends so much right now and, if you are able to, hold them SO tight!! We will get through all of this together. You are not alone. Remember that.
I am having the hardest time peeling away from the news. I am afraid I will miss something important! If you are looking for a distraction, here are links to everything I wore, used and loved this week. Follow along on my Instagram in my new SHOPPING highlight for all of my "swipe ups" each week!
I hope you are able to have a restful weekend full of self care!!
xo,
Whit
Similar Option: HERMES Paris Loafer
Cheaper Option: Sam Edelman Loraine Loafer
THE GREAT The Trail Sweatshirt
COLLÉGIEN Tiphaine – Velvet Trim Plain Ribbed Socks
VARLEY Albata Cotton-blend Cropped Sweatshirt
THE RANGE Stark Waffle Knit Henley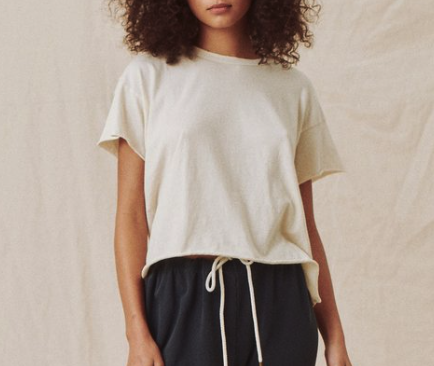 REDONE Heritage Cotton Classic Tee
LEVI'S 501 Original Fit Women's Jeans
BEYOND YOGA Featherweight Spacedye Jogger
FREE PEOPLE Dolman Quilted Jacket
ASOS Weekday Alanis relaxed fit crew neck t-shirt in black
LOU & GREY Brushed Twill High Waist Wide Leg Pants
KOI FOOTWEAR Kai Chunky Chelsea Boots
SIMILAR COAT: CLOSED OFFICIAL Mix Shirt Jacket
DAYDREAMER Elton John World Tour Long Sleeve Tee
LUNCHBOTS Steel Lunch Container
WHITNEY PORT x FAVOR
My limited edition candle collection with @InFavorOf is here!! I adore Favor's sister brand, @IndustryWest, which is where Timmy and I bought our beautiful Cane bed. Favor's Co-Founder @AnneEngland reached out when she found out I was a fan, and that developed into creating this special limited edition candle collection together. There are so many special touches in this collection for me, from the hand drawn sun on the Ozark candle, in reference to Sonny, to the leather and amber notes in Tahquitz that remind me of my November wedding. Also, a portion of the proceeds will go to @thelovelandfoundation– an organization committed to showing up for communities of color in unique and powerful ways, with a particular focus on Black women and girls.
Teton is an orb-like vessel made of white clay dipped in a unique crawl glaze, which produces individual beads when fired in the kiln. It has top notes of jasmine and teakwood, middle notes of leather, sandalwood, patchouli, and Tonka Bean, and base notes of amber patchouli, and dark musk.
The sandy speckled clay used in the soft cylindrical form of Tahquitz is glazed in a glossy peach hue, with top notes of teakwood, citrus, and sea salt, middle notes of cedar, plum, and leather, and a base of sandalwood, amber, and patchouli.
In Ozark, a matte red clay container features a charming hand-carved sun face illustrated by Whitney. The scent has top notes of teakwood, citrus, and sea salt, middle notes of cedar, plum, lavender, and leather, and a base of oakmoss, sandalwood, amber, and patchouli.