Hiiii!
SO excited to share that my new fall collection, Love, Whit x Rent the Runway, is available now!! I love this collection so much. Each piece is so timeless and, like my last collection, incredibly versatile. I have been wearing it constantly – dressing it up and down! I hope y'all love it!!!! Make sure to tag me in photos of you wearing it on Instagram so I can see!! It makes my day!
Below I've included links to my fave looks I wore this week as well as everything else I used and loved! To shop my swipe ups throughout the week, head to my SHOPPING highlight on Instagram. I will post everything here at the end of each week!! ANDDDD you can always find everything on my SHOP page.
Have a great weekend! Happy shopping!
xo,
Whit
LOVE, WHIT x RENT THE RUNWAY
LOVE, WHIT, Purple Geo Printed Pants
TRENCH: LOVE, WHIT Brown Trench Coat

BLAZER: LOVE, WHIT Plaid Blazer

PANTS: LOVE, WHIT Plaid Suit Pants
LOVE, WHIT Black Faux Leather Trench Coat
MIJEONG PARK Faux Leather Oversized Jacket in Brown
MIJEONG PARK Roll Neck Jersey Top in Light Brown
COLLEGIEN La Haute – Plain Ribbed Knee-high Socks – Mon General
Cheaper option: SAM EDELMAN Loraine Loafer
OPI Infinite Shine in Malaga Wine
MORE FASHION
Similar: ANN TAYLOR Pocket Boyfriend Cardigan
Similar: NYLORA Noli Tank
GIRLFRIEND COLLECTIVE Midnight High-Rise Pocket Bike Short
THE GREAT The Trail Sweatshirt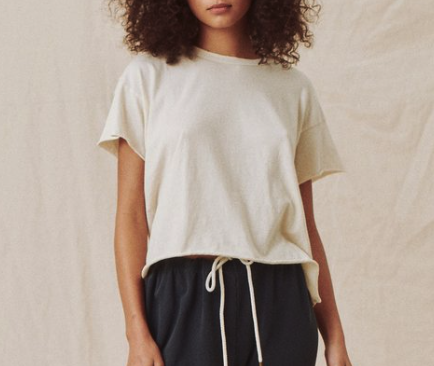 REDONE Heritage Cotton Classic Tee
CONVERSE Chuck Taylor® All Star® Core Hi
MADEWELL Women's Sidewalk Low-Top Sneakers in Monochrome Canvas
KIDS CLOTHING
BEAUTY
LUNCHBOX
LUNCHBOTS Steel Lunch Container
WHITNEY PORT x FAVOR
My limited edition candle collection with @InFavorOf is here!! I adore Favor's sister brand, @IndustryWest, which is where Timmy and I bought our beautiful Cane bed. Favor's Co-Founder @AnneEngland reached out when she found out I was a fan, and that developed into creating this special limited edition candle collection together. There are so many special touches in this collection for me, from the hand drawn sun on the Ozark candle, in reference to Sonny, to the leather and amber notes in Tahquitz that remind me of my November wedding. Also, a portion of the proceeds will go to @thelovelandfoundation– an organization committed to showing up for communities of color in unique and powerful ways, with a particular focus on Black women and girls.
Teton is an orb-like vessel made of white clay dipped in a unique crawl glaze, which produces individual beads when fired in the kiln. It has top notes of jasmine and teakwood, middle notes of leather, sandalwood, patchouli, and Tonka Bean, and base notes of amber patchouli, and dark musk.
The sandy speckled clay used in the soft cylindrical form of Tahquitz is glazed in a glossy peach hue, with top notes of teakwood, citrus, and sea salt, middle notes of cedar, plum, and leather, and a base of sandalwood, amber, and patchouli.
In Ozark, a matte red clay container features a charming hand-carved sun face illustrated by Whitney. The scent has top notes of teakwood, citrus, and sea salt, middle notes of cedar, plum, lavender, and leather, and a base of oakmoss, sandalwood, amber, and patchouli.